Gel Permeation Chromatography (GPC)
Agilent 1260 Infinity II with RI Detector.
Relative Molecular Weight (Mw), Molecular Number (Mn) and Poly Dispersity (Mwd). Determination of Polymer samples by GPC.
Room Temperature - Aqueous Molecular weight up to 1 lakh.
Room Temperature - THF / CHCl3 up to 4 lakh.
Sample Requirement
Solid Sample - 1 gms.
Liquid Sample - 5 ml.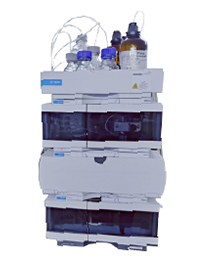 | Solubility of Sample | Standards | Molecular Wt upto |
| --- | --- | --- |
| THF | Polystyrene | 18 lacks |
| Chloroform | Polystyrene | 18 lacks |
| Water | Poly Ethylene Glycol and Poly Ethylene Oxide | 13 lacks |